We love properties that do things a little differently! Whether you rent boat slips, parking spots, golf carts or canoes, we've got you covered. From flexible inventory setup and easy reservation management to automated customer emails and invoicing and reporting, WebRezPro streamlines daily operations and gives you the tools to deliver the best customer experience.
Grow Revenue with a PMS Solution that Fits
Whether you're running a marina, kennels, co-working spaces or houseboat rentals, you shouldn't have to adapt your business to your software. WebRezPro offers unmatched flexibility across the board, accommodating all kinds of inventory, amenities, reservation policies, rates, and reporting requirements to drive bookings and efficiency for your unique property.

Marinas / Boat Slips


Shared Workspaces

Golf Carts

Parking Stalls

Flexible Property Management System
Learn about some of the benefits of using WebRezPro including anywhere access, third-party integrations, payment processing and more.
We are incredibly proud of the properties that choose WebRezPro. In fact, many of them win awards for being so great. We are also passionate about the hospitality industry and the cloud PMS software that drives it. We invite you to follow our blog for news about property management systems, hotel technology, hospitality trends, our latest clients and more.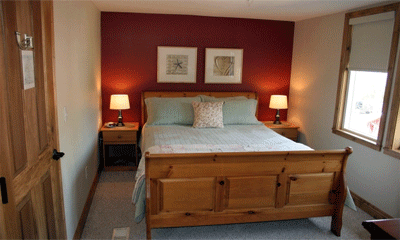 Inns / B&Bs
Innisfree Bed & Breakfast is a charming five-bedroom property in the beautiful village of Tobermory, Ontario. This bed and breakfast has just started using our cloud-based WebRezPro Property Management System to help

News
As lockdowns start to lift, hotel bookings are beginning to pick up. Despite ongoing COVID concerns, people are eager to venture out again and this is very good news—as long as travel

Hotels / Motels
Overlooking the spectacular Columbia River in Invermere, British Columbia, Headwaters at Eagle Ranch Resort is a boutique lodge and is the newest place to stay in the Columbia Valley! The resort features
Your business shouldn't have to adapt to your software; your software should adapt to your business! Let us show you how WebRezPro can work for your unique property with a free guided demonstration of our flexible system. Or you can explore the software on your own if you prefer. Either way, we're here to help, so please don't hesitate to contact us with any questions. You might also like to subscribe to our monthly digital newsletter, or visit our FAQ page.